Components in the
Forcepoint NGFW

solution

The Forcepoint NGFW solution includes NGFW Engines, SMC server components, and SMC user interface components.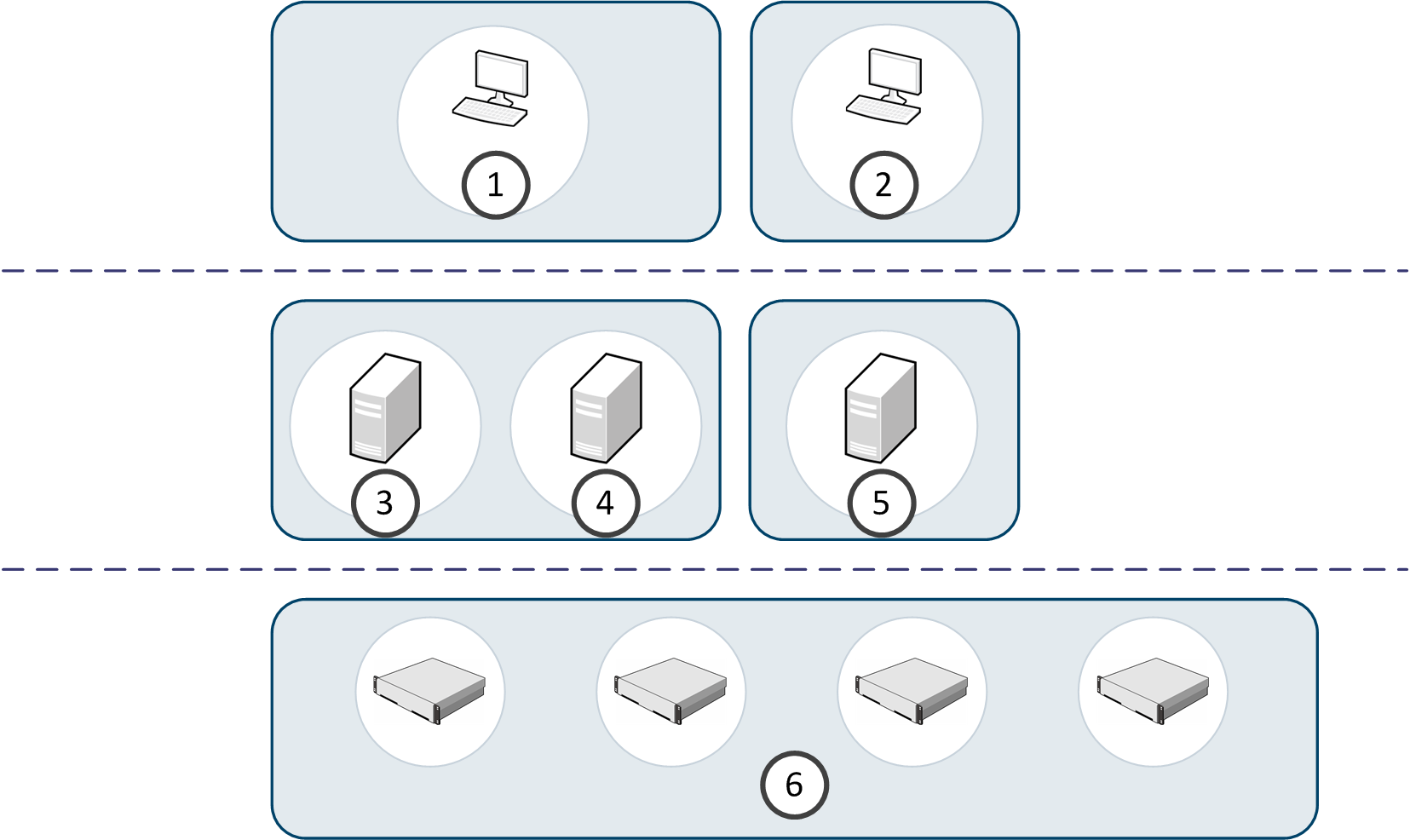 Number
Component
Description
1
Management Client
The Management Client is the user interface for the

SMC

. You use the Management Client for all configuration and monitoring tasks. You can install the Management Client locally as an application, or you can start the Management Client with a web browser using the Java Web Start feature. You can install an unlimited number of Management Clients.
2
Web Portal
The Web Portal is the browser-based user interface for the services provided by the Web Portal Server.
3
Management Server
The Management Server is the central component for system administration. One Management Server can manage many different types of

NGFW

Engines.
4
Log Server
Log Servers store traffic logs that can be managed and compiled into reports. Log Servers also correlate events, monitor the status of

NGFW

Engines, show real-time statistics, and forward logs to third-party devices.
5
Web Portal Server
The Web Portal Server is a separately licensed optional component that provides restricted access to log data, reports, and policy snapshots.
6

NGFW

Engines

NGFW

Engines inspect traffic. You can use

NGFW

Engines in the Firewall/VPN, IPS, or Layer 2 Firewall role.